About us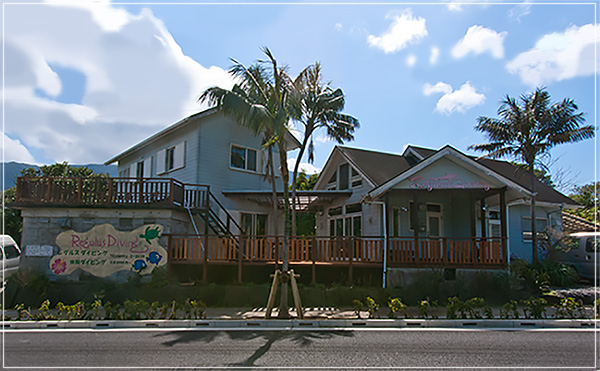 Regulus Diving
About us…
Regulus diving is located in near by Sokodo Beach (3mins by walk) and the shop is terraced house, make you feel like in beach house resort!!!
Regulus diving shop is always welcome to foreign guests. We will assist to make your great diving trip in Hachijo island and provide you the best diving experience.
In Hachijo island, there are many famous diving sites. We guide mainly to the beach points, but we are also offering boat diving guide as your request, or when the surf condition of those are better.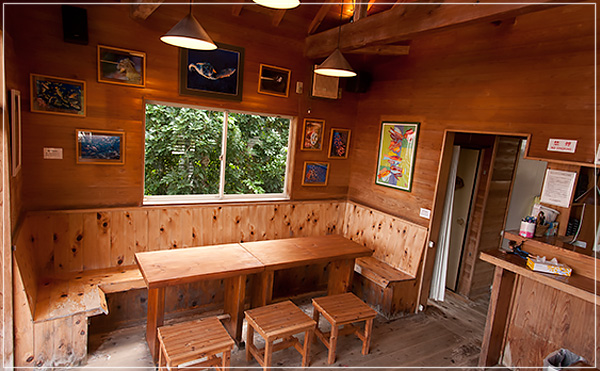 山小屋風の店内でレグルス特製日替わりパスタで昼食
Inside of the shop.
Special lunch 'pasta' made by staff.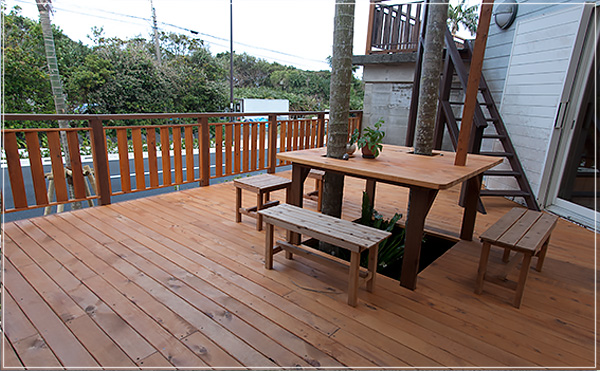 天気のよい日は、テラスでリゾート気分
You can relax in terrace when it's fine weather.